Third Saturdays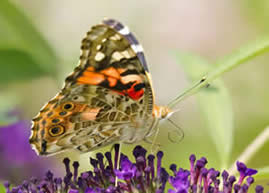 Friends of Linnaeus Arboretum are invited to informal gatherings held on the third Saturday of every month during the academic year. Come for coffee and rolls at 9:30 a.m. and visit with other Friends before the featured presentation at 10 a.m.
Schedule of 2011-2012 Third Saturdays
2011
Nov. 19
Dennis Johnson, former Gustavus Adolphus College President and his new book, Chaplain of the House: A Ministry of Prayer and Presence in the Minnesota Legislature.
2012
Jan. 21
Michelle Rusinko, associate professor, Theatre and Dance Department: Adventures of a "Ghost Woman" in Guangdong Province, China
Professor Michele Rusinko will speak about her experiences living and working in Zhuhai, Guangdong Province, China during the spring of 2011. Zhuhai is one of the original "Special Economic Zones" developed by the Chinese government in the late 1980's. Guangdong Province is on the South China Sea Coast of the People's Republic of China. It is home to 79 million permanent residents and 31 million migrant workers. It is an area of lush subtropical plant life, shoulder to shoulder overpopulation, and rapid fire economic change. It is a long way from Minnesota.
Feb. 18
Glenn Kranking, assistant professor, History Department: History of Gustavus
People come together up on the Hill to celebrate the sesquicentennial of Gustavus Adolphus College throughout this year. In the spirit of that celebration, Glenn Kranking '98 (History and Scandinavian Studies) will present and discuss some of the highlights of various aspects of Gustavus history, touching on some of the more well-known themes, as well as digging up a few of the hidden gems from the past 150 years.
Mar. 17
Bill Heidcamp, Professor Emeritus of Biology: Modern Life in the United Arab Emirates
Bill Heidcamp spent two years in the United Arab Emirates as the Dean of the College. His talk will focus on the establishment of the American University of Sharjah (AUS), its subsequent growth and potential to effect change in the Middle East. More specifically, he will also compare the role of Liberal Arts in a regional institution with what it is at Gustavus.
Apr. 21
Jim Dontje, Director, Johnson Center for Environmental Innovation: Introduction to the new Gustavus renewable energy installations.
During the 2011-12 academic year, several examples of renewable energy technology are being installed on the Gustavus campus. Come learn about the solar thermal, photovoltaic and small wind systems
May 19
Herb Chilstrom, Former Bishop of ELCA (he also served as acting director of Linnaeus Arboretum from 2009-spring 2011) discusses his new book: A Journey of Grace: The formation of a Leader and a Church.