2009 Linnaeus Symposium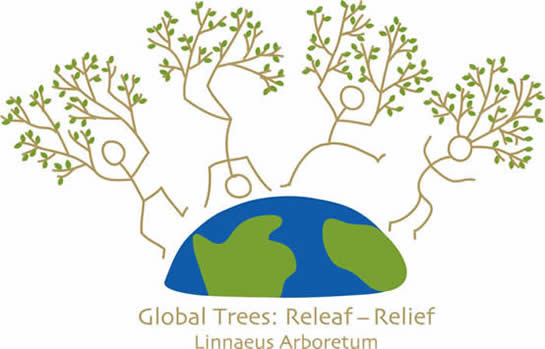 Wednesday, April 22, 2009
The 2009 Linnaeus Symposium at Gustavus Adolphus College will give attendees the opportunity to learn from and dialogue with some of the nation's well known tree experts.
Margaret Lowman, professor of biology and environmental studies as well as director of environmental initiatives at the New College of Florida, will deliver the keynote address titled "Life in the Treetops." Lowman will address conference attendees at 7 p.m. in Alumni Hall, located in the College's O.J. Johnson Student Union.
Lowman, who is referred to by many as "Canopy Meg," pioneered the science of canopy ecology. For 30 years, she has designed hot-air balloons and walkways for treetop exploration to solve mysteries in the world's forests. Lowman's published works include "Life in the Treetops: Adventures of a Woman in Field Biology" (1999), "Forest Canopies" (2004), and her most recent work "It's a Jungle Up There: More Tales from the Treetops" (2006).
Patrick Hossay, associate professor of political science at Richard Stockton College in Pomona, N.J., will also speak at this year's symposium. Hossay will pose the question, "Can Saving Trees Save Us?" at 2:30 p.m. in Alumni Hall. Hossay teaches international development and environmental politics at Richard Stockton. He is the author of the book "Unsustainable: A Primer for Global Environmental and Social Justice" (2006).
Along with this year's two speakers, the Linnaeus Symposium will also feature a watercolor exhibition titled "In the Spirit of Trees," by Gail Speckmann '73. Speckmann is a wet-on-wet watercolor artist and has published a book titled "Wet-Into-Wet Watercolor: The Complete Guide to an Essential Watercolor Technique" (2001).
The Linnaeus Symposium is free and open to the public, with the exception of an optional $20 per person dinner at 5:30 p.m. in one of the banquet rooms of the C. Charles Jackson Campus Center. Advanced registration is encouraged for the symposium, but required by April 17 if you plan to attend the dinner. For information on registering, contact Shirley Mellema at 507-933-6181 or arboretum@gustavus.edu.
Schedule of Events:
Sunday April 19, 1-5 p.m. and Monday April 20, 5-9 p.m., Trees in Watercolor Painting Class with Gail Speckmann, Melva Lind Interpretive Center
Tuesday April 21, 7 p.m., Exhibit Opening "In the Spirit of Trees," watercolors by Gail Speckmann, Melva Lind Interpretive Center
Wednesday April 22, 2:30 p.m., "Can Trees Save the World?" by Patrick Hossay, Alumni Hall
3:30 p.m., "In the Spirit of Trees" by Gail Speckmann, Melva Lind Interpretive Center
3:45 and 4:15 p.m., " Birds, Bees, and Trees" - Tours of the Linnaeus Arboretum with Bob Dunlap, Arboretum Naturalist - meet outside the Interpretive Center
3:45 p.m., "Buyer Be Fair" - Video on Fair Trade, Marketplace
5:00 p.m., "Dance on the Hill: Ascent/Descent" with the Apprentice Dance Company, Melissa Rolnick choreographer, on the hillside east of Old Main
5:30 p.m., Dinner (Pre-registration required; Cost is $20), Johnson Student Union
7:00 p.m., "Life in the Treetops" Lecture by Margaret Lowman, Johnson Student Union